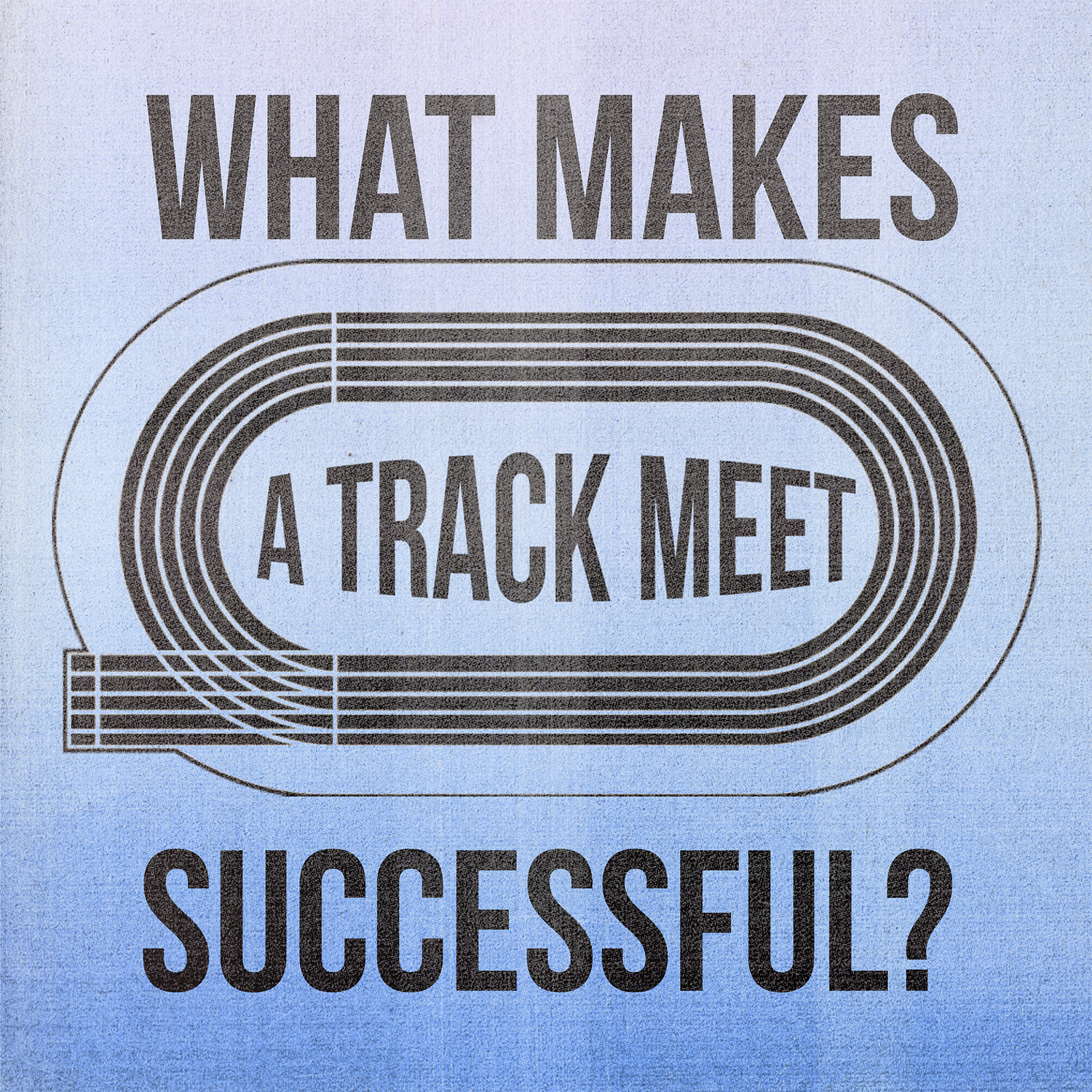 2020 has given rise to a new kind of track meet. And it's been absolutely revolutionary.
The pandemic, with all of it's restrictions, has caused league and county meets to cancel; forcing clubs & organisations – desperate for some kind of season to go ahead – to stand up and take the wheel.
What's Changed?
The new-style events have moved away from the traditional domestic competition structure, adopting a more continental approach. They had better publicity, better atmosphere and more incentive to compete.
As a result, they have been way more enjoyable and worthwhile, for everyone involved.
Coronavirus might have helped us on this front: the necessity to pre-book & refuse on-the-day entry was a sure-fire way to ensure the timetable was adhered to, while the restriction of spectators was the impetus for more live streams to be broadcast by meet organisers.
The Worthing Track Night Series, the Bromley Twilight Meeting & Dash Series, the Elevate FieldFest, and the Night of the 1500's meet at Battersea. These events and the teams behind them have done the sport a colossal service.
The meets were wildly successful and could truly be called 'events'. They, along with the BMC series (which has been huge in the rise of British Middle Distance running) and other more creative meets, have the potential to really contribute to the growth of the sport.
Nurturing these innovations and continuing them into the future is going to be crucial for Athletics; even more so when we can allow fans & spectators back into stadiums again.
So – What Is It That Makes a Meet 'Successful'?
Disclaimer: I don't claim to be an expert on event management. What I can do though, is aggregate the knowledge I've gained from speaking to the organisers of this year's more successful track meets, as well as from looking at what federations and organisations in Europe do.
Firstly, we need to create a definition of success. Gavin Stephens, the man behind the Worthing Track Night series, defines success in this context as creating "an event to remember", while others have identified "facilitating athletes' performances" and "growth of the host organisation & the sport" as elements that make a meet enjoyable & worthwhile.
As such, our working definition of success for the purpose of this article will be a meet that facilitates performances, encourages growth and creates a legacy; it should become a lasting memory in the minds of everyone who went.
So: Taking all that into account, below is my 3 Stage recipe for creating a successful track meet.
STAGE ONE: Get (quality) athletes to commit to competing and create a buzz around the event. This requires you to do a few things:
· Send Invitations
· Sell It With Incentives
· Advertise – Showcase Your Big Guns!
Invitations: Invites make athletes feel wanted, and gets word of the meet into the right circles. Top athletes want to compete against other top athletes – once you get one or two elites involved, more will follow.
Incentives: Athletes need a reason to go to your meet over another. Incentivising it with prize money, broadcasting and a great experience (as well as having it qualify them for a championships) converts invites into acceptances.
Advertise & Showcase: Our overarching goal here is getting as many people as possible, as interested and engaged as possible. Posters & leaflets around town. Brand partnerships. Social media posts. Market it as a top-level meet and showcase your big performers. Fans will want to be there – or at least tune in – to watch the top girls and guys battle it out!
In the UK, you'd usually be pretty hard-pressed to see examples of this outside of National Championships and the occasional EAP meet – but this year was different.
The Night of the 1500s meet did all of the above perfectly, as did the British Championships – which, as mentioned in my "How Does Athletics Become a More Professionalised Sport?" article – peaked at 1.4m viewers on BBC. Our sport is not dead.
Methods of creating a buzz around an event are numerous: British Athletics used the #jointhejourney series, the Night of the 1500s meet used an incredibly well designed series of infographics.
Last but not least, tickets SHOULD NOT be extortionate for fans. £3-5, £10 tops. Have event sponsors pay the rest.
Once you've got your athletes committed, you can move onto stage two:
STAGE TWO: Put on a show.
· Facilitate Performances
· Make it Memorable: Engage & Energise
· Broadcast!
Facilitate Performance: Speaking to a number of athletes, the main things they want from a meet are: Competition; Good Timetabling & Officiating; Equipment; Atmosphere. Provide athletes with what they need to perform – it goes a long way. As athletes, we have favourite meets – and not many of them are in this country (yet!).
Engage & Energise: Great commentators, good music, big crowds. All make a huge difference to the experience people have at your meet – Look at Halle & Frankisch-Crumbach for throws, or street meets in Paris & Berlin. They all have a big crowd, a great commentary team, and good catering – and as such, keep fans engaged & help athletes perform. Speaking from experience, for the scale of the meet Gavin Stephens did this incredibly well at the Worthing Track Night series.
Broadcast: Pretty self-explanatory this one, really. Host a livestream. It's free.
STAGE THREE: Keep the meet running round people's heads.
This is the easiest way to promote your meet and have it grow from strength to strength. You'll need:
· Interviews
· Photographers & Videographers
· Something for people to look forward to: What's Next?
Interviews: Get athletes talking about the event. This can be used as another opportunity to showcase who competed there, as well as getting endorsements from athletes, coaches and spectators.
Photo & Video: IMPERATIVE. Social media posts (from both you and the athletes), highlights videos, promotion for the next year's event. My favourite example this year (totally not biased) comes from Tom Eames, at the Elevate FieldFest:
What's Next: As I mentioned earlier, athletes have favourite meets – make yours one and host it year in, year out. Be sure to use all of the above to promote your next event, or the next event in the series. This helps to turn fractional growth into exponential growth.
There are so many things that go into a meet, and it's not my intention to slander anyone putting on meets that don't do these things. They're simply things I've experienced throughout my career, and that athletes, coaches and organisers I've spoken to this week have identified as features they appreciate being incorporated into competitions.
Hopefully though, this article can provide a basic standard of things to consider when gauging the success, or quality of a meet. It may not be comprehensive, but it's a definitely a start.
At the end of the day, I'm only trying to use common sense here – and when has that ever been useful… right?
If you've made it this far, you're a real one – congrats. To read more of my work, you can subscribe to my Medium page here: https://medium.com/@benhawkes17. I'll be posting a new article there each and every Sunday, along with Book Reviews as and when I write them.
Find me on Instagram: https://www.instagram.com/ben_hawkes1/
Twitter: https://twitter.com/ben_hawkes1