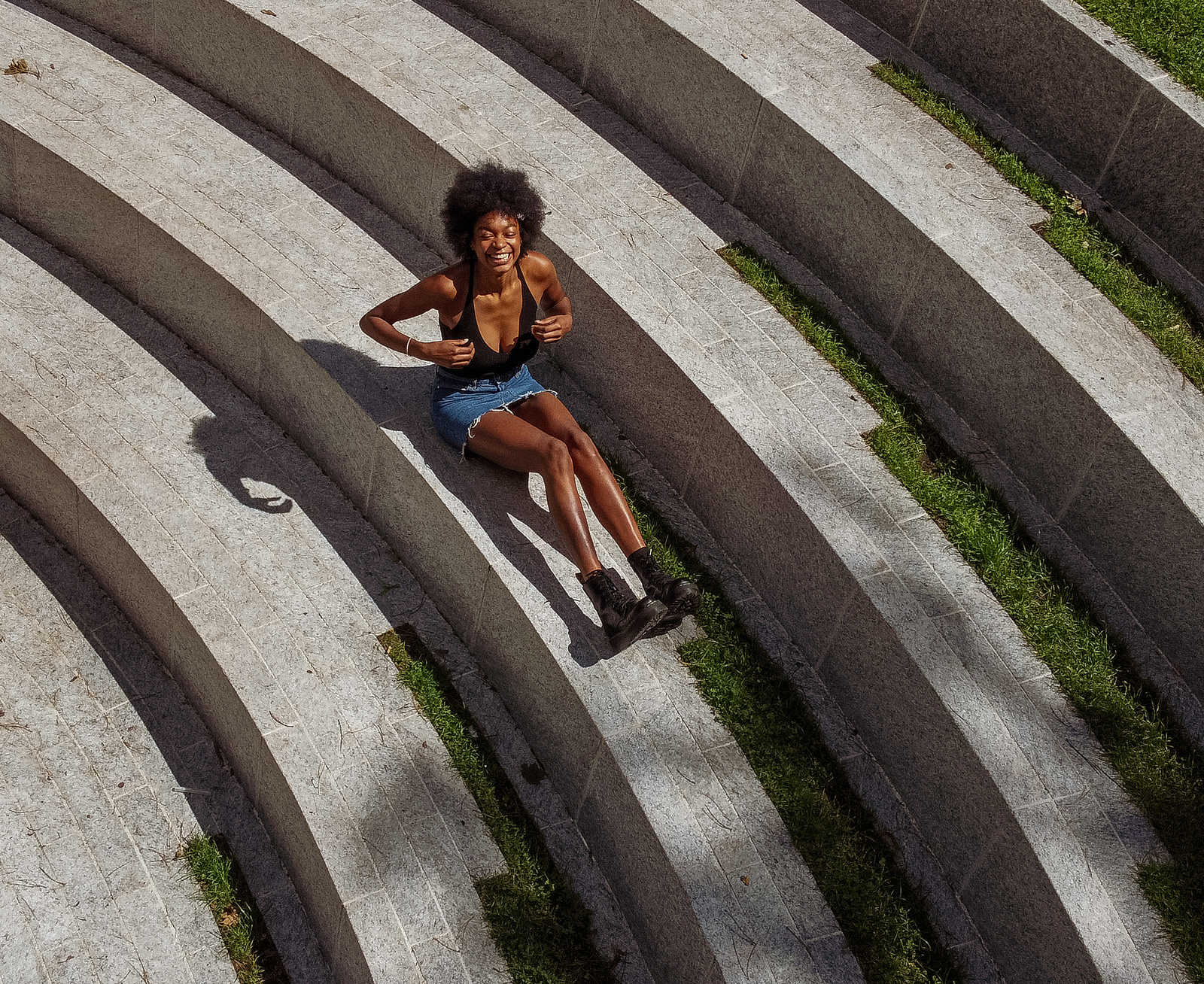 Abazz is a kind and bubbly person with a heart for her friends and family, She is also the British Age-group Triple jump champion, Studies Geography at UCL and is also a model and creative, posting on her photography page @Bmoneyonfilm.
Meet Abazz, She is a kind, bubbly person who loves her family and friends. She is the British U20 Triple jump champion and studies Geography at UCL. She is also a model and creative, posting regularly on her photography page @Bmoneyonfilm.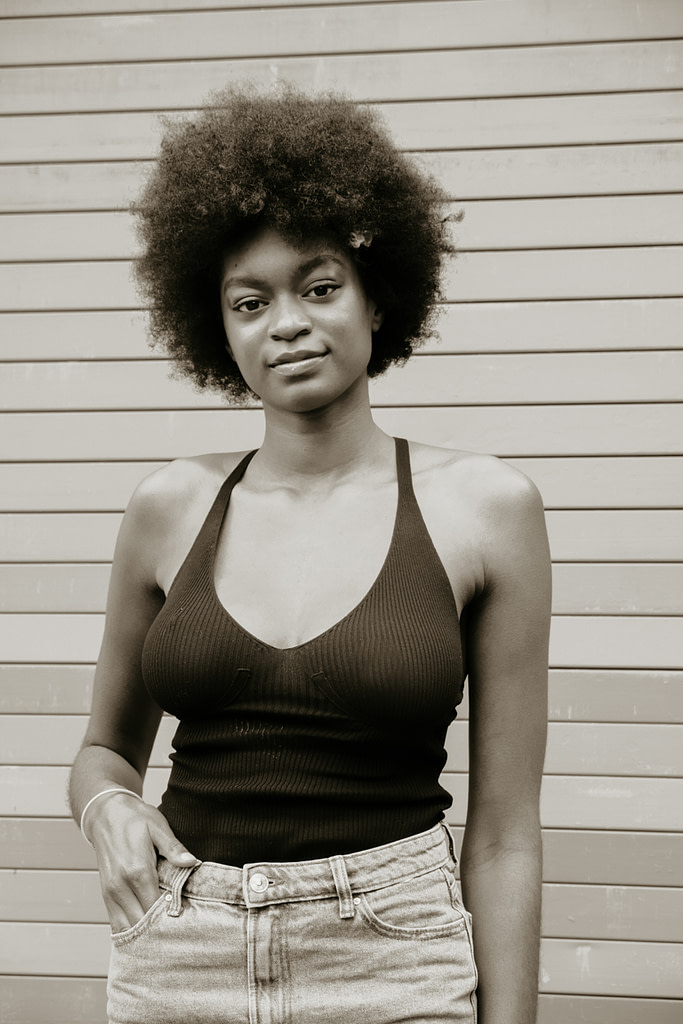 Abazz is the National U20 champion for triple jump, she is also a British University Championship medallist and a National Finalist. She reflects on her journey of discovering she was talented at sports.
"I did everything, I did Thai boxing, netball , karate and swimming. There was a competition called Midlands schools, I did the relay and we won!"
"Loads of people were getting scouted to go to Birchfield Harriers, and nobody asked me to come. I was like I'll try discus if you want and they were like 'nah we're alright!'"
" I was really sad at home and my mum said you don't have to be asked you can just go if you want to go. "
"At the first session I did 4 x 400m, it was tough. I thought to myself I love running but I'm going to have to find something else."
"It was really strange because the first time I triple jumped, it took me a few minutes before I actually got it. I kept doing step step jump."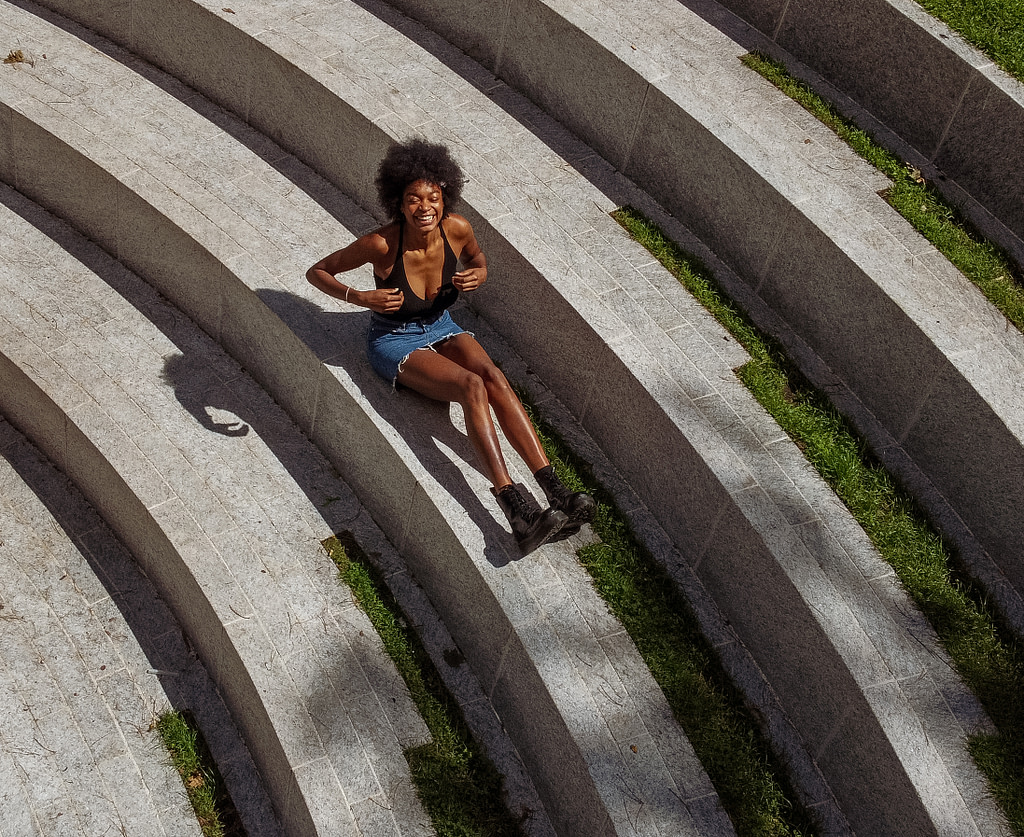 In 2018 Abazz won the English Schools Championships, she also earned the national U20 title and became the number one ranked U20 triple jumper in Britain.
"English schools is when I first thought to myself "wow I'm actually good at this." When I walked out and the stadium was so loud I was like "oh my gosh" I wasn't even nervous I was excited."
"When I could find the balance between nerves and excitement that's when I knew I was getting good at it."

Abazz wanted to reduce screen time and live in the moment, so she left her phone at home and began to capture everything around her through film photography.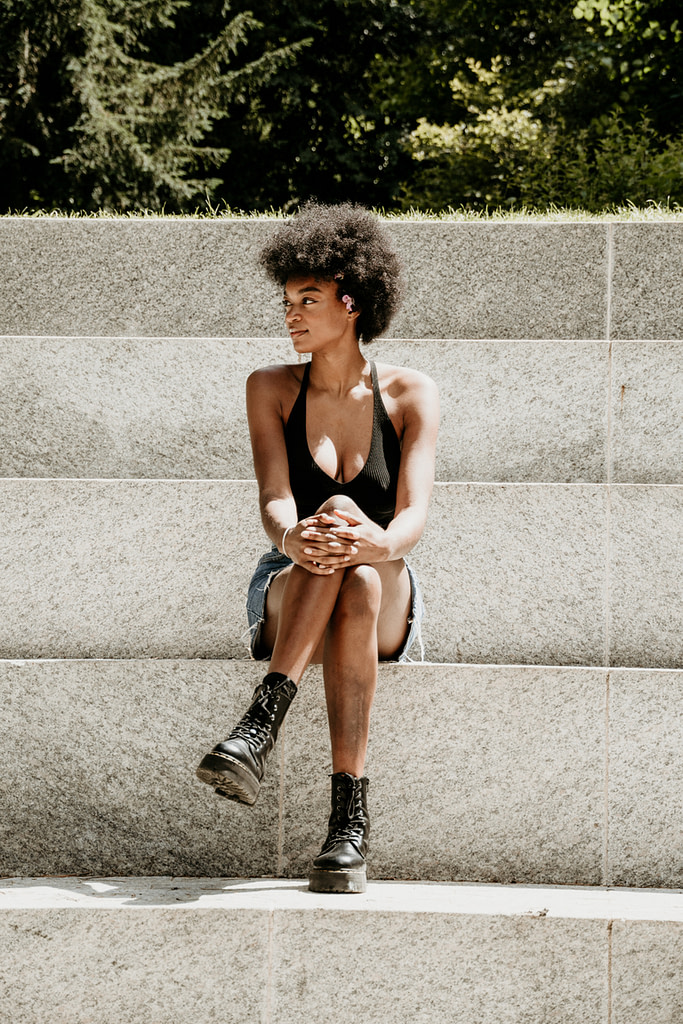 "Last year I realised that I didn't have any tangible memories with my friends. Obviously I have pictures on my phone. But if my phone never turns on again, all my photos are gone."
"I also wanted to reduce the time I spent on my phone, so I decided just to take a camera and leave. I bought two disposables and attached them to a belt strap, to make a cheap version of a camera strap. I took the cameras with me and told my friends "I'm going to be at this place at this time, and I took pictures on the film."
"The first time I got them developed I was so excited, I saw them and took them out and there's nothing like the feeling I get when I actually see the photos in flesh.
"I put them in my photo album and my friends just love that I'm documenting every day things, such as them cooking or the first day I moved into my house. Just memories that I will never forget. "
"A lot of my friends are creatives, I have friends who are rappers, models, singers so they're going on a journey towards the top. Capturing those moments at an early stage is priceless."
"As they can look back at it in 10 years and be like remember when I performed at this place, and there was 10 people there and now I'm performing for thousands."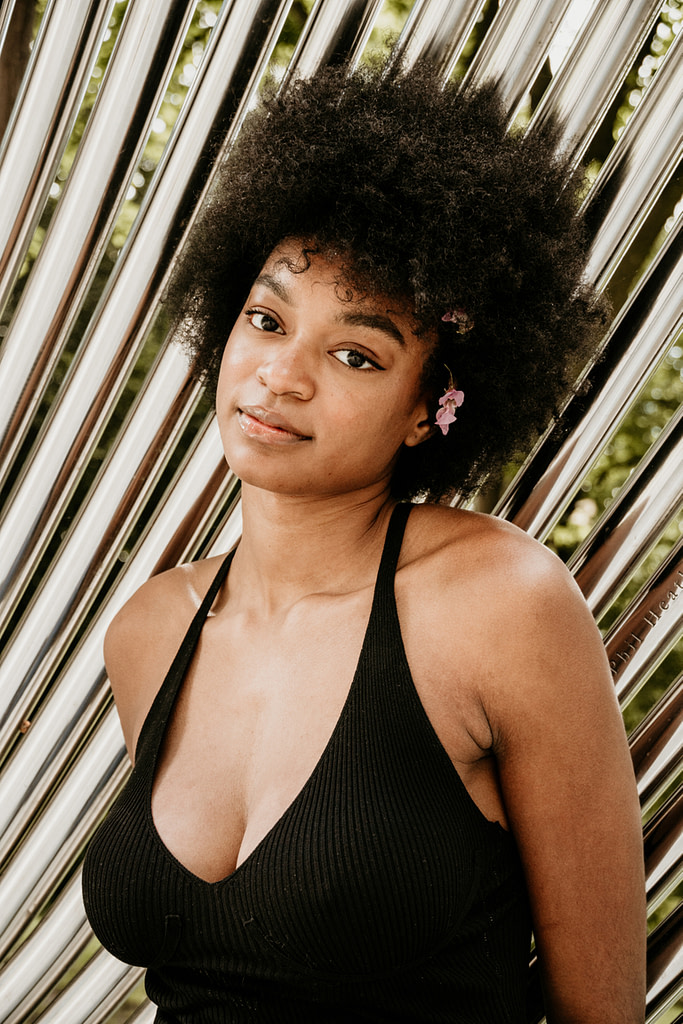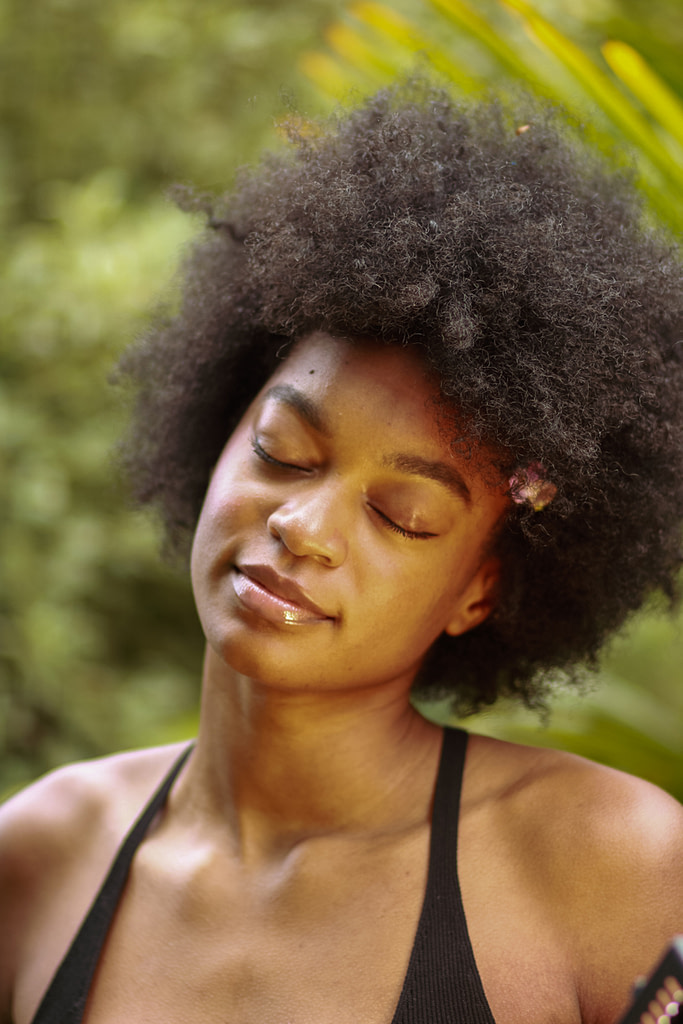 "It feels like I'm a second mum really. I know that whatever I do my sisters don't mean to copy but they do. Especially my younger sister who is two."
"My family is what pulls me through if I'm going through it with mental health, my sisters really look up to me and see me as a role model, even if I don't want to be one. I'm always gonna be one, so I try my best with everything."
"So that's why my family mean so much to me. I didn't have an older sister growing up so I had to just figure out everything"
"All the mistakes that I've made, I made them so my sisters don't have to. "
"That's important to me as I don't want to see them fail."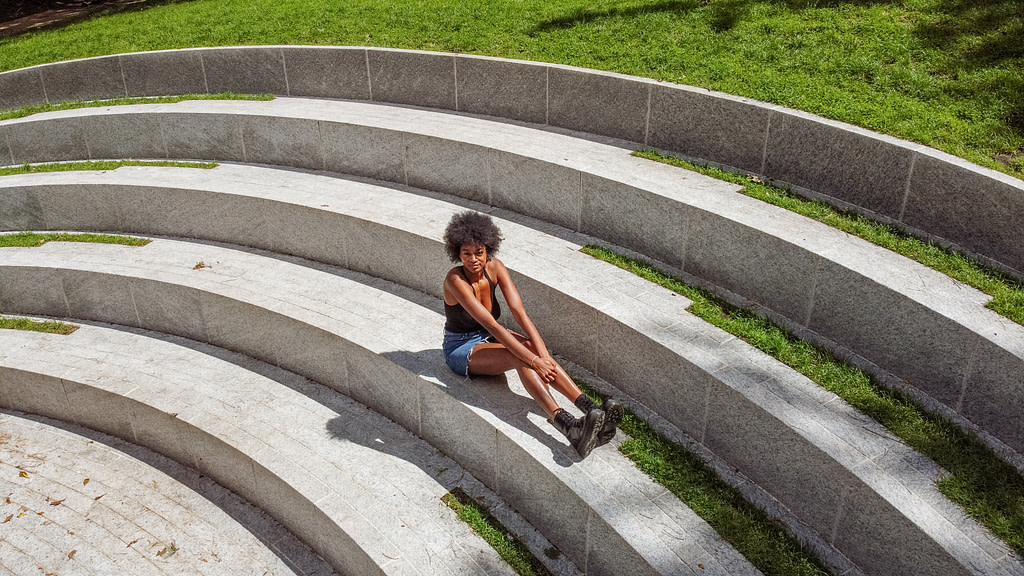 Abazz has just finished her second year studying Geography at University College London, she studied the subject at GCSE and A-Level, and was sparked by the drive to prove others wrong, follow her passion and the ability to be able to travel around the globe.
"When I'm travelling for athletics I sometimes apply what I've learned about in Geography to the area which I'm going to be competing in. The two overlap more than you realise, there is even a sub discipline called the Geography of Sport."
"I actually hated Geography in year seven and year eight as I hated how it was taught."  
"We did a project about our local area and I got a bad grade on it and I was like "wow what's going on?" I'm meant to be documenting my own neighbourhood how can I get a low mark. "
"The main reason why I chose it for GCSE is that I found out there was a trip to Iceland, I thought to my self "this is an opportunity for me to go to Iceland at such a discounted price!" I chose it for the trips, but then I realised that I actually really enjoy it and I find it so interesting.
"I've always had a connection with hiking and field work. When I was younger my parents took me hiking to a place called Clent Hills, it's my favourite place to go. "
"I was really good at Geography. I would get into school at 8 and tell the teacher some new thing that I found. I'd read loads of books about it and go home and watch so many documentaries."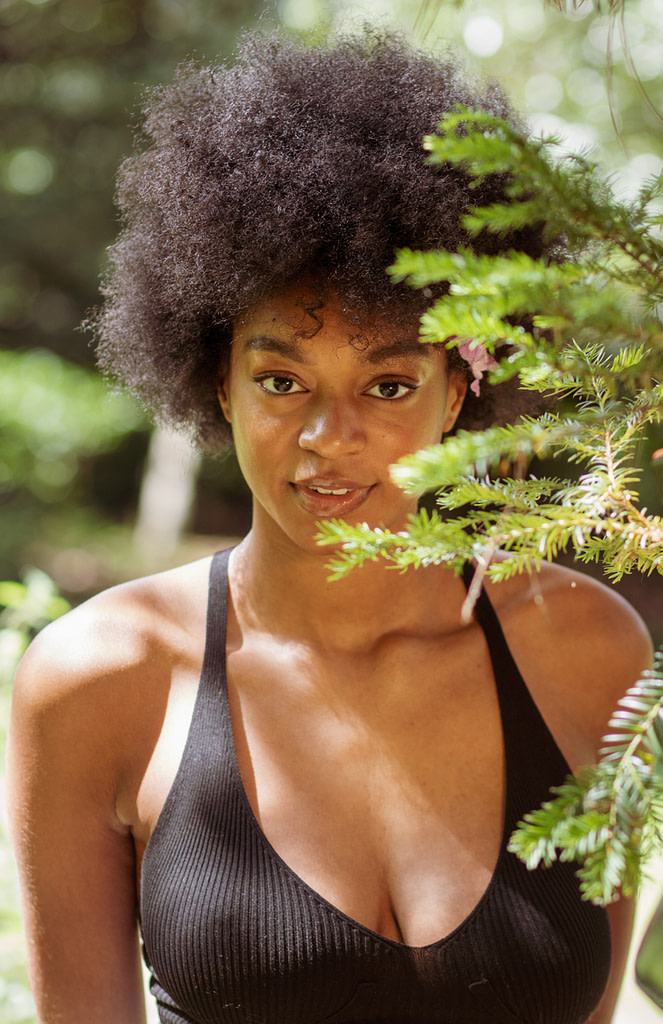 "For GCSE my teacher predicted me an A* but I got an A. I was super angry. "
"So I thought do you know what… "I'm going to do this at A- level so I can prove you wrong". It sounds so dumb now but that's literally the only reason I did A-levels."
At A-level Abazz fell in love with the subject and discipline of Geography, although her parents were uncertain and suggested she picked a degree in the sciences as she also had A-levels in Biology and Chemistry her heart was set on pursuing Geography.
" I bought a book about Dentistry and I thought maybe I can be a dentist even though I'm not really big on teeth. But I knew a lot about Geography and I was passionate about it so I thought " let me just do this as a degree".
"University is different to A levels, I have had my ups and downs where I've fallen out of love with it, but overall it still remains my passion."
"Geography can take you anywhere. I've been to so many countries which I wouldn't have been able to go to without Geography and athletics."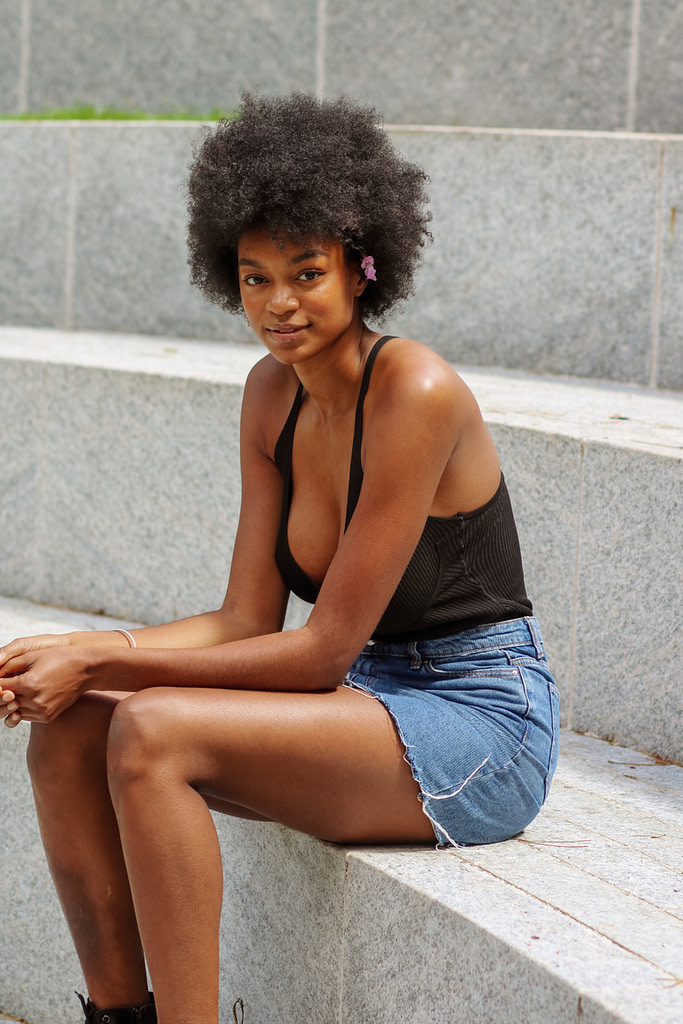 Recently Abazz found out that her University project is going to be displayed at The Bartlett School of Summer Architecture Show.
omg! My study on Eritrean Architecture is going to be exhibited at The Bartlett School Of Architecture Summer Show 😭😭😭😭😭😭😭😭😭😭😭🙌🏾🙌🏾🙌🏾🙌🏾🙌🏾🙌🏾

— Princess Zuko📿 (@Bazzilionaire) July 13, 2020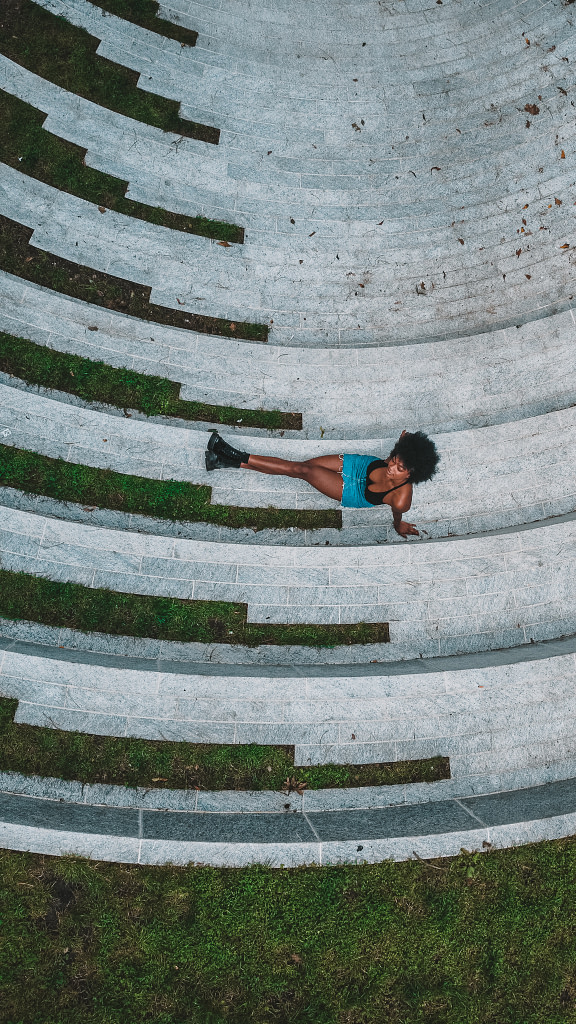 Abazz has been working with "Black Geographers" which is an organisation set up to encourage more black people to get into Geography.
"I experience imposter syndrome sometimes with studying Geography. As it feels like I'm not meant to be there, a lot of the discourse isn't about anything to do with me and doesn't relate to my experience."
"The area of Birmingham where I come from is super working class, and some of the topics are written from a privileged perspective. so every time I write a paper I write it in a way that someone from my background can understand."
"I want someone to read it and be like okay someone gets me. I try to open up to other academics who have had different experiences to me in terms of being a woman and also being black and doing athletics and coming from a working-class background."
"I changed my name on Twitter to "Bazz The Geographer" and within a day I got a message from someone called 'Fran The Geographer' she asked if I studied Geography too and I said "Omg yes!" We had a quick conversation about increasing the amount of black students studying geography."
"I told Fran that I wanted to set up a project called the "Young Geographers Project" and I became Head of Outreach for Black Geographers, it's in early days but I'm really excited to work on it as it's just the perfect intersection of my passions."
"I want to change students perspectives in schools even if they don't end studying Geography at least they know "I can go to a university like that or I can come into schools in 10 years time and talk about things like this, I can do sport".
"For a long time, I felt like because I wasn't doing as "well" in athletics or as well in Uni I had no right to talk about these things which is bad."
"But I have a right to talk about these things whether I'm winning or not, or getting a first or third I have a right to talk about my experiences."
Follow Abazz on Social Media @Bazzilionaire