Q&A: Ella Barrett on Black Representation Within Renaissance Art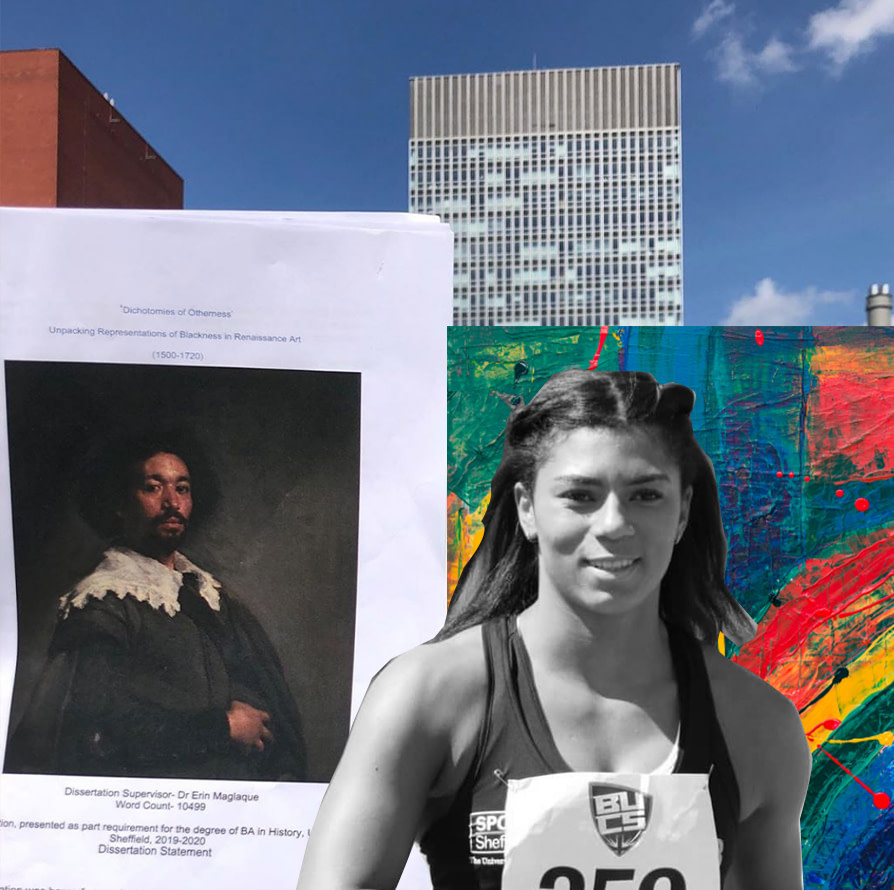 What did you study?
I did a BA in History at the University of Sheffield
Have you always loved History?
Always. My sister and I always mention how engrossed we've been.
We both attribute this to our aunt, who nurtured our interests as kids when we stayed with her for a week in the summer holidays, introducing us to loads of different art galleries, museums, landmarks and even places we didn't want to go to, yet we would always end up having so much fun.
When did you decide you were going to do it as your degree?
I applied for International relations and politics, to begin with. I got an A in history but I didn't get the rest of the grades to go to Birmingham in politics, so I switched to Sheffield and studied History.
What was your dissertation about?
It was looking at the dichotomy of "other" and the representation of blackness in renaissance art.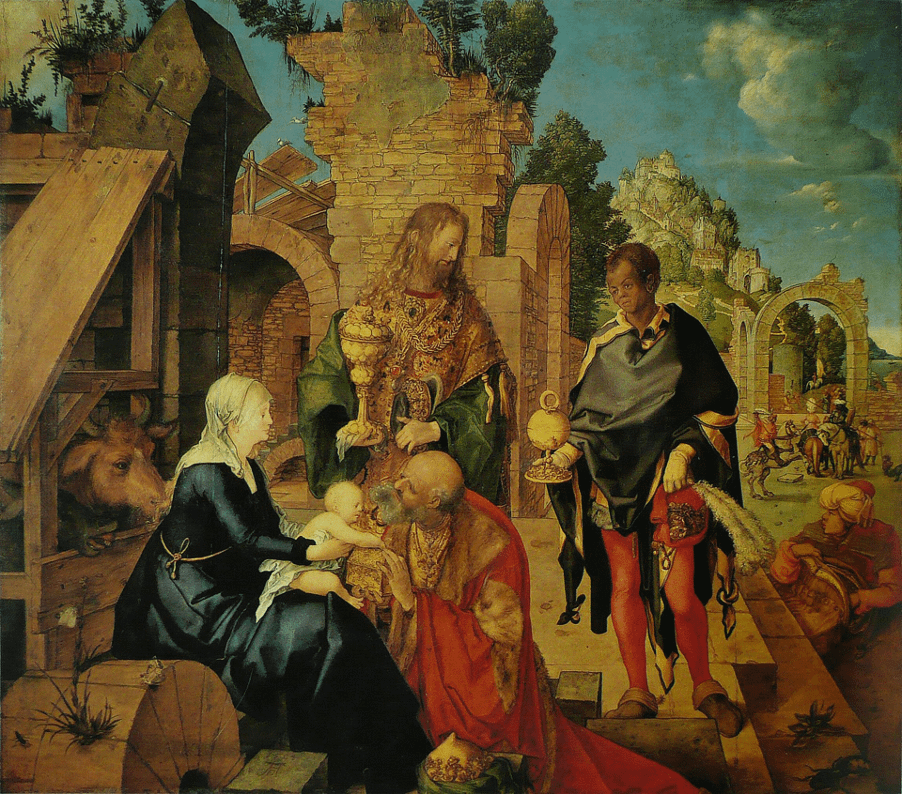 What were your main findings?
Primarily I wanted to fuse themes of race and gender in the Renaissance period, however my visual research immediately presented racial dichotomies.
Blackness was either depicted as exotic or erotic, godly and saintly or as savage and enslaved. So I bridged it all together to conclude how blackness' inferiority was ingrained in art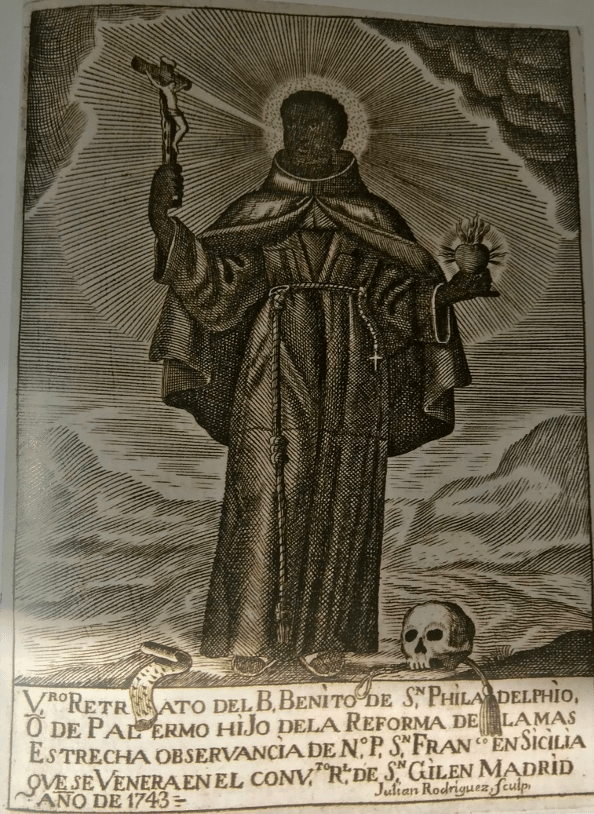 What inspired this topic?
I went to Madrid a year and a bit ago, and I saw many of the paintings I later discussed in my dissertation, however, there were no plaques or booklets about black figures within the art. They're invisible. When you see the paintings, you realise "oh there were black people at this time."
Spain has such a rich black and Arabic historical presence which you just don't know about, so the history is almost forgotten.
The Renaissance is a decadent period where Europe was culturally remoulded, yet black people were clearly invisible. I unpacked the racial rhetoric to portray how blackness was powerful and present.
How important is it to learn about black history?
It is so important.
I'm not sure if I want to do a masters or not at the moment. While the teaching at Sheffield University is great, you spend double the amount of time trying to research an area of black history, whilst your counterparts will spend half the amount of time researching on a niche white area which so many people have studied thus so much more accessible resources.
It feels exhausting.
While black history is a huge evolving historical field, we need to continue to research racial and intersectional history, because if you just leave it stagnated then it is so much hard work for people to keep on pushing through.
What was your process on researching a topic which is so under-represented?
It was hard I'm not going to lie, I got two extensions and I feel like I still didn't know my argument until toward the end.
Research by the Menil Foundation proved vital, their books 'Image of Black in Western Art' have both historical and artistic depth, especially the volume on Renaissance art. Essentially, the volume's strength in grouping black art together produces accessibility that even the internet did not provide, which demonstrates the barriers to research.
What book would you recommend for more on this topic?
Honestly, there's so much intriguing stuff out there, Erin Rowes 'Black Saints In Early Modern Global Catholicism', is a great start. An easy read yet has ground-breaking discoveries into how blackness in both local and global stratospheres manifested through art.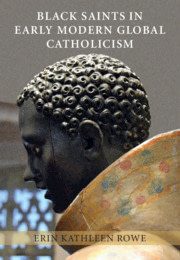 What advice would you give to someone that wants to learn more about history?
I would say go to every gallery or museum you can (especially the free ones).
I personally can synthesise information so much easier by watching documentaries or going to gallery's and seeing it followed by reading supplementary work.
Living and breathing the subject makes you understand it.
What have been the best art gallery's/museums have you been to and which ones would you recommend both in England and abroad?
The Museum of Fine Arts of Seville beautifully narrates the history of the city. Importantly, the collection inclusively includes the city's multicultural history, a downfall of Madrid's Museum de Prado.
Additionally, the Musée d'Orsay in Paris has an amazing collection, which is vital in understanding the narrative of race and empire in nineteenth-century art.
Locally, Sheffield's Graves Gallery and Site Gallery are both enchanting, as I'm a huge fan of supporting local and independent businesses, especially when they have so much to offer.