"I did not know what to expect, one of the PhD students was in the lab with me when I got my results, I said "hey these my results". She looked at them and she was just like "Oh my gosh I've never seen that before in my life, you have to do it all over again!" I was like "Wait what, are you serious!"
Shannon studied Biomedical Science at the University of East London, graduating with a first-class honours degree all whilst becoming British 200m Champion and representing Great Britain at the 2017 World Championships.
Her love for science started at a young age, with a science teacher who encouraged her love of biology, an inner desire to never stop pushing herself, and supportive parents who believed in her ability.
Balancing training with long days in the lab assessing the role of dendritic cells in transplant rejection was difficult, but her hard work paid off as recently her findings were published in the American Journal of Transplantation.
The Research
" I did something called a B cell subset stain, B cells are actually quite under-researched. I could have stopped my research before the B cell subset stain"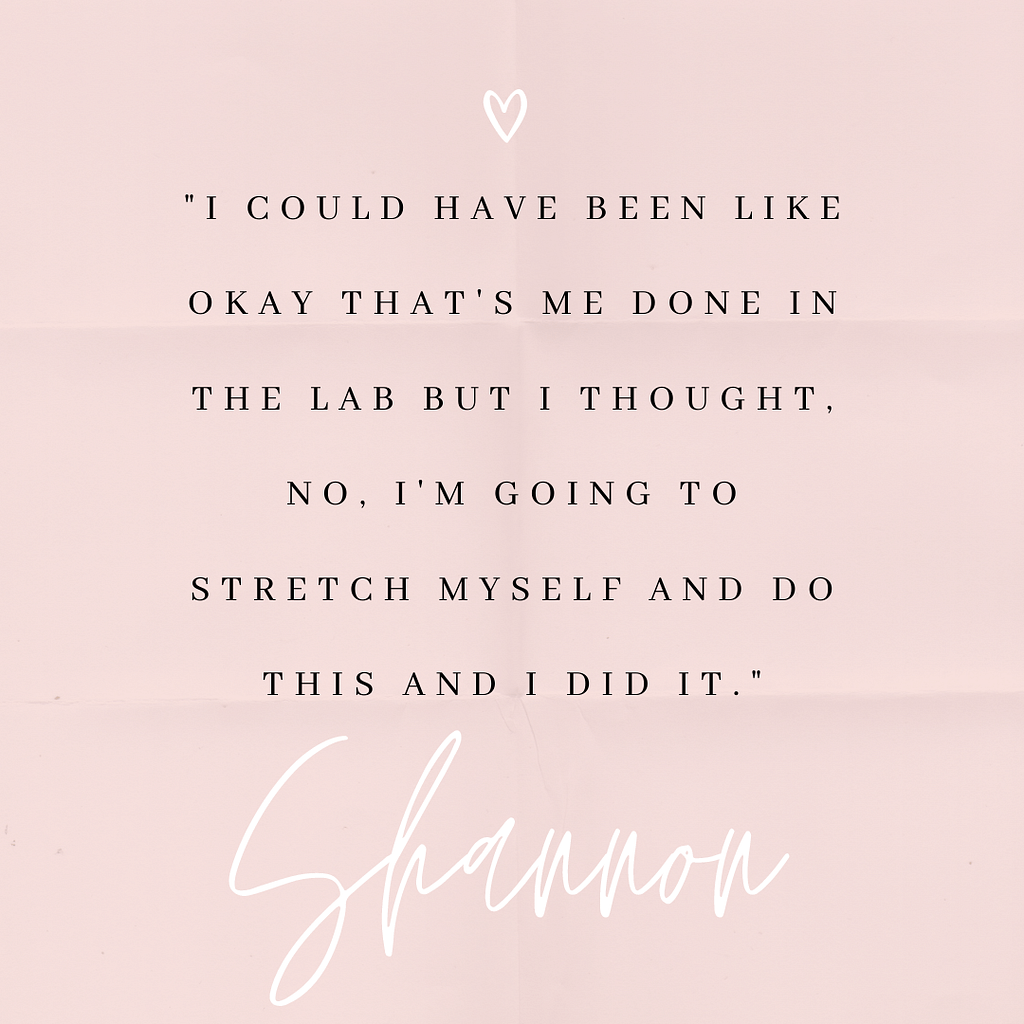 "I took my findings to my supervisor and she said you've done it!  Obviously we had to reproduce the data for it to be reliable but she told me that what I found was a very useful and amazing piece of information and that she was going to publish my results. I was happy when I heard that but I also dreaded the thought of writing 10,000 more words."
The Love For Science
"I've always loved science , from as young as I can remember I was always intrigued by it. My science teacher, Mr Prince ignited my love for biology and from then on it has been a passion of mine, it's highly relatable with athletics as well. I probably give my physios a headache with all the never-ending questions"
Although Shannon loved science, moving schools almost resulted in Hylton and her twin sister Cheriece, who is also a GB athlete, miss out on taking the GCSEs needed to pursue her passion.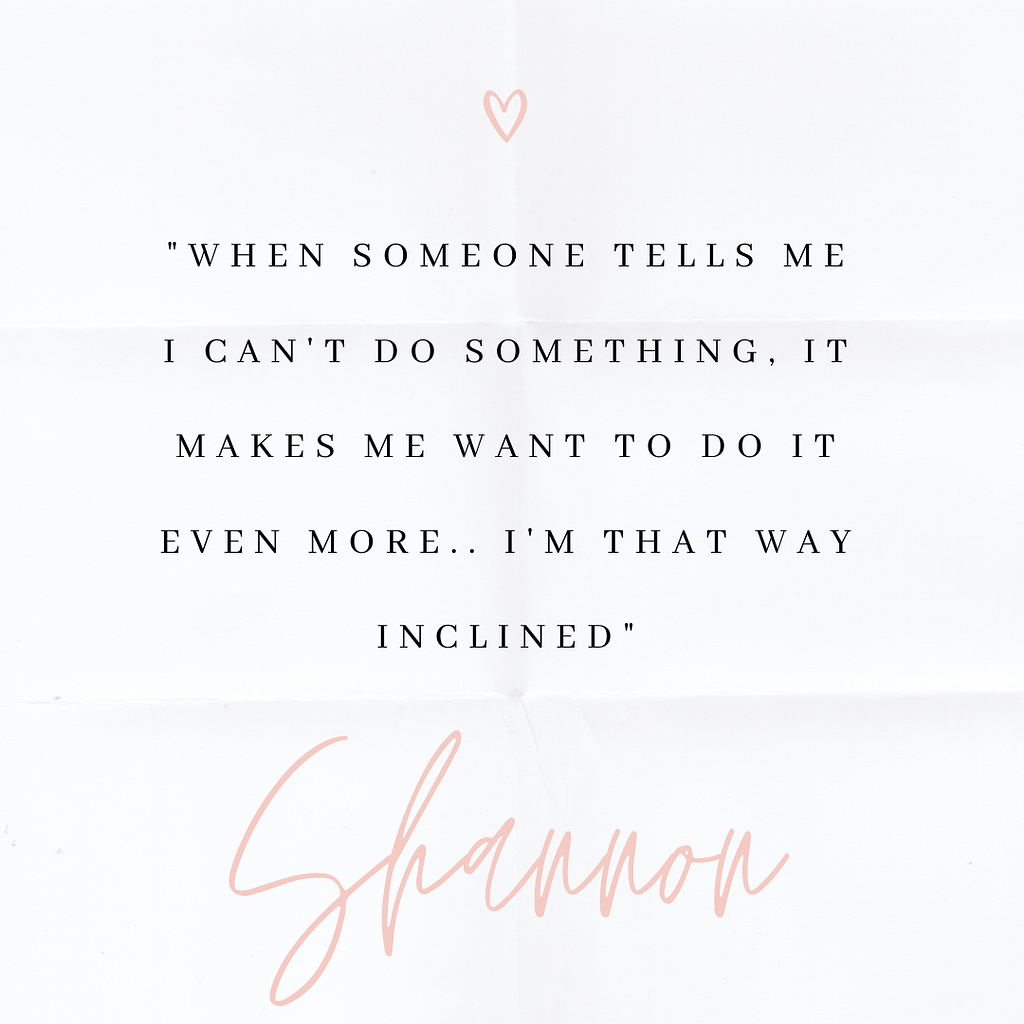 "I remember when I moved schools I had to catch up on a whole year as I wanted to do triple science. My head of year said you can't now we're too far into learning the syllabus."
"Cheriece and I said give us the work and we will do everything that you have taught everyone in a year in the summer holidays. They gave us pages and pages of all the work and we completed it. We did triple science and came out with all As and A*s"
"Thank God, it was my mum who basically told them "look, they have come into the school at a certain level and you're essentially hindering them from doing what they can do," and I remember the teachers afterwards were like "Wow congratulations!"…it is what it is."
Balancing Training With Lab
Hylton decided to focus her dissertation within the field of Immunology after gaining interest during her second year at university.
After some convincing from her lecturers, she decided to pick a lab-based dissertation, over literature-based. Even though it was time-consuming and inflexible, she wanted to push herself further.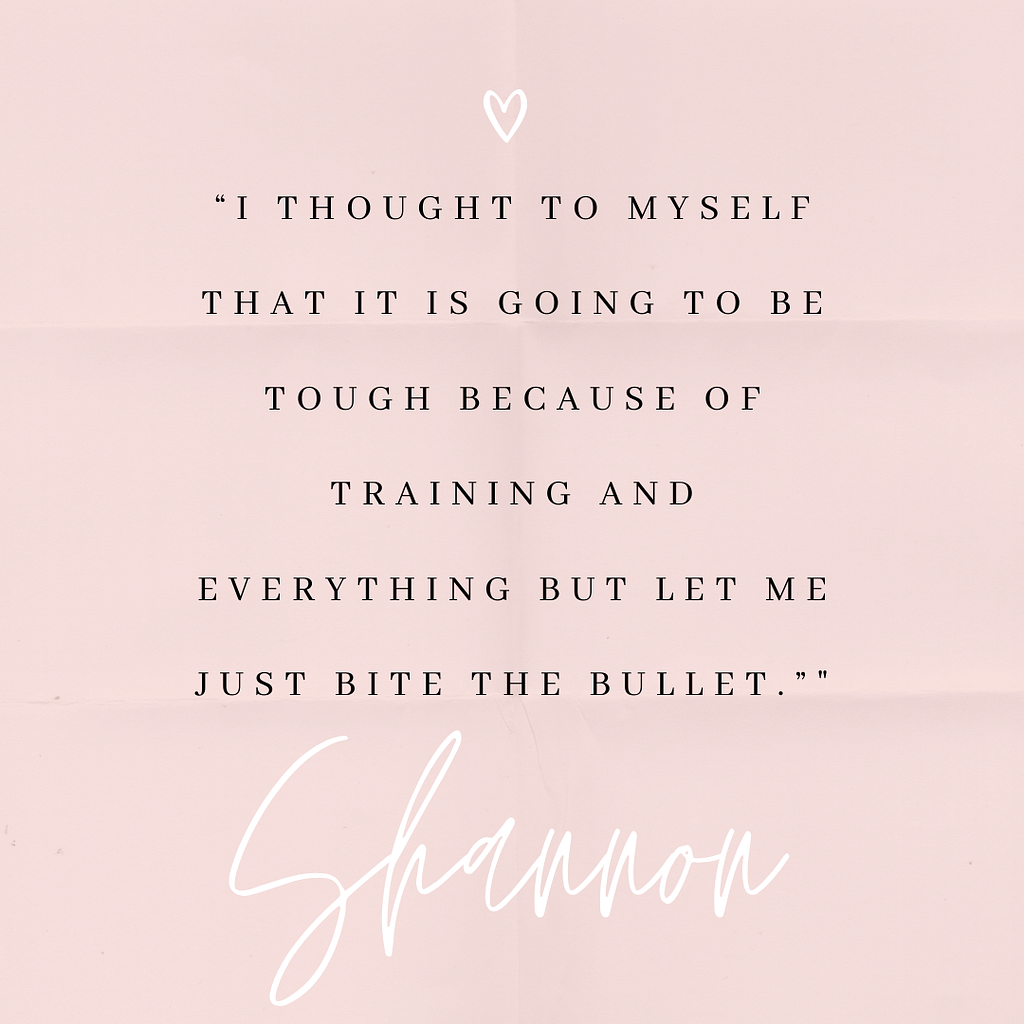 With long days in the lab, and training as an elite athlete, time was precious " I literally made a timetable for every day of my week, I broke it down into hours.
It was a joke. It was not even a joke, it was actually wild. If you ask anyone who was around when I was training as well as doing my Dissertation it was so intense, I'd be in the lab from 1 pm and I wouldn't leave until 8 / 9 pm."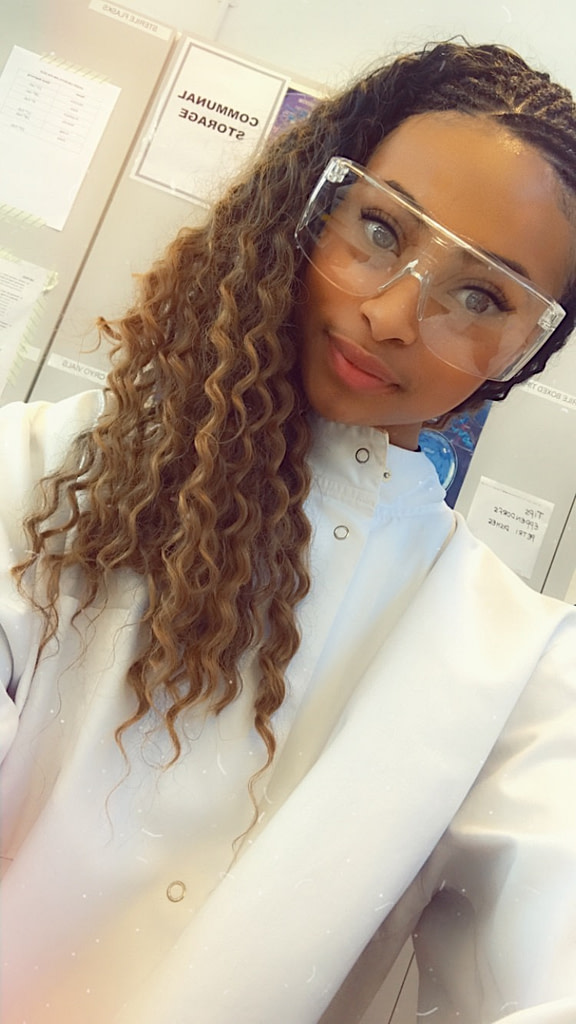 Shannon's dissertation was centered around the role dendritic cells play in transplant rejection. This was a challenging topic which required a lot of patience.
" I was working with mice models. We use mice because they have very similar genomes to humans.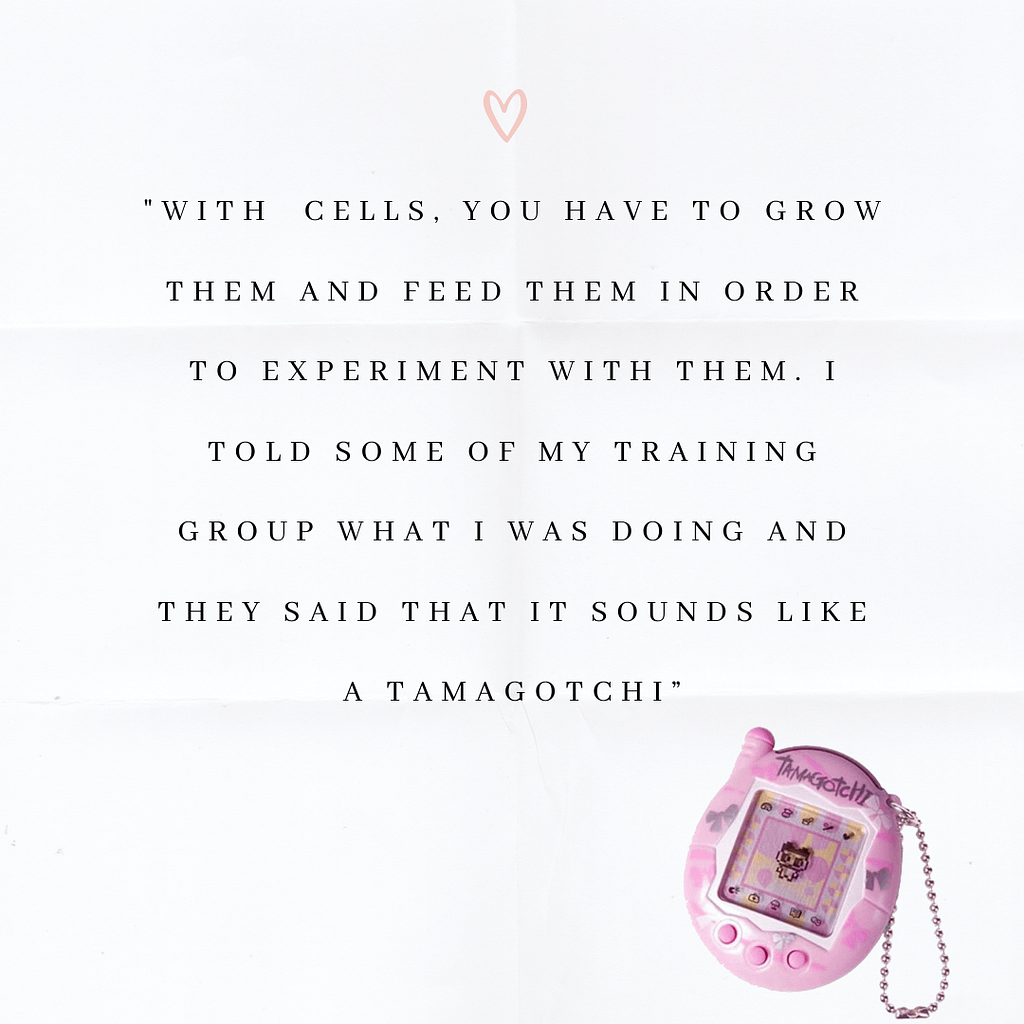 " Cell harvesting takes about two weeks, and I remember in the early stages I was feeding my B cells and it came to around day 10 where, I was getting ready for the final preparations to actually start my experiment and I just saw the cells float… which meant that they had died.
I was just like "oh my gosh" because when the cells die it sets you back another 2 weeks and you have to start the process all over again.
Sometimes things were out of my hands and my timetable would shift so I had to be really responsive to changes in situations.
The Importance of Relatable Role Models
In her post sharing her published article Hylton hashtagged Women in STEM. Women are often underrepresented in the science industry and black women even more so, Shannon offered some advice for young girls who look like her and want to go into this field.
"Never discourage yourself. If you discourage yourself as a starting point you're putting yourself on the back foot."
"Never set a limit on what you can achieve, always push for more, never be satisfied with what's in front of you."
"In the world of science, there's so much out there that you don't even know and at the end of the day, the people around you are humans just like you so don't sell yourself short."
I was so inspired when talking to Shannon about her passion for science, as athletes we are multi-faceted and this should be celebrated! Check out Shannon's social media
@ShannonHylton