Mental Health Is Not Talked About Enough In Sports, Darcey Wants To Change That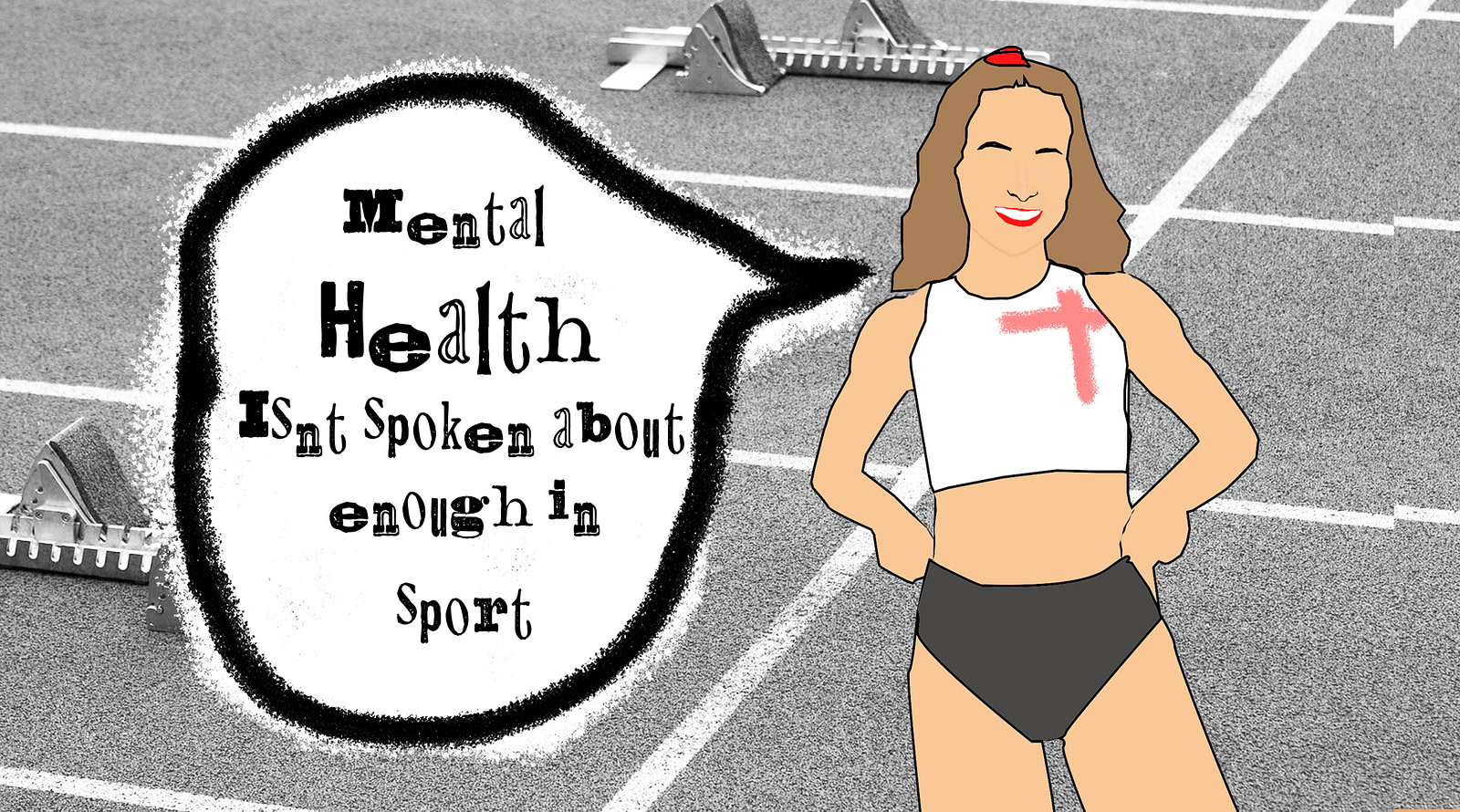 Darcey Kuypers is a sprinter who recently set up the Instagram page @notjustphysical to normalise being open and honest about mental health in sport.
What is "Not Just Physical"?
I'm trying to raise awareness that it's okay to speak about mental health, specifically in sport. I don't think it's spoken about enough in general, let alone in sport.
Why do you think mental health isn't spoken about in sports?
There's still stigma around it, people can see it as weakness.
Athletics is about mind games, who ever looks the scariest on the start line and all that stuff, so if someone knows you're really anxious, they could think "okay I'm going to beat her."
Was it difficult to share your story?
In a way yes, but I have good friends around me who really support me and help me. Anna inspired me when she spoke out about her personal experiences.
I've always been very open about my mental health, but I've never gone in to detail with it until now. I need to be as honest so I can help as many people as I can.
How important would you say it is to be open and honest about your mental health?
It depends how you feel about it, it needs to be spoken about more and people need to feel like they can speak about it.
After my post, I've had so many messages from people who have never spoken about it before but they are speaking about it to me.
What do you think can be done at competitions to protect athlete's mental health?
At competitions, you have physios for injuries on the day. They should have a section for sports psychologists. I think it's important to have at least one so that people can talk to them.
It can be easier to talk to someone you don't know, I wouldn't talk to my mum about something but I could talk to someone that I don't really know about it.
Do you recommend books or resources?
The three books that I posted that have been amazing for me.
There's also a motivational book, it's called "Can't Hurt Me" by David Goggins, It helps you to set targets, be more positive and think about life in a different way
I follow @sportingmindsuk they're sport specific and professional and give you help as well if you're struggling.
What are your favourite self care tips?
I normally like to take a self care day before I compete, I always get my nails done or fake tan, and I have to plait my hair in a certain way.
I have all these things that I do to make my self feel better before I go and race. Taking that time out to focus and prepare your self is important.
At the moment is it just you who's running not just physical? What are your hopes for the future with it?
Yeah it's just me at the moment but I've teamed with other people who might want to share their stories.
my university have contacted me saying they want to work with me in September to raise awareness. and I've had people messaging me wanting to work with me, so that's exciting!